G Café have been working closely for the last 2 years with First Choice Purchasing. Due to lock-down the G Café had to shut their doors like many others in Ireland. By the second lock-down they wanted to engage with their customers again and still provide them with their delicious menu. Due to this they started "The Coffee Hut" which is based on site at their regular premises.
To get "The Coffee Hut" set up, Heather Firzpatrick owner of the G Cafe reached out to our BDM, Stephen McGeough to see if First Choice Purchasing could help with their venture. Stephen introduced Heather to one of our suppliers Aryzta, a supplier Heather had not worked with before.  Stephen and Arlene Fearson (Arytza Rep) visited Heather on site and discussed how Aryztas products with be well suited to The Coffee Huts needs. Now The Coffee Hut is up and running with delicious items on the menu.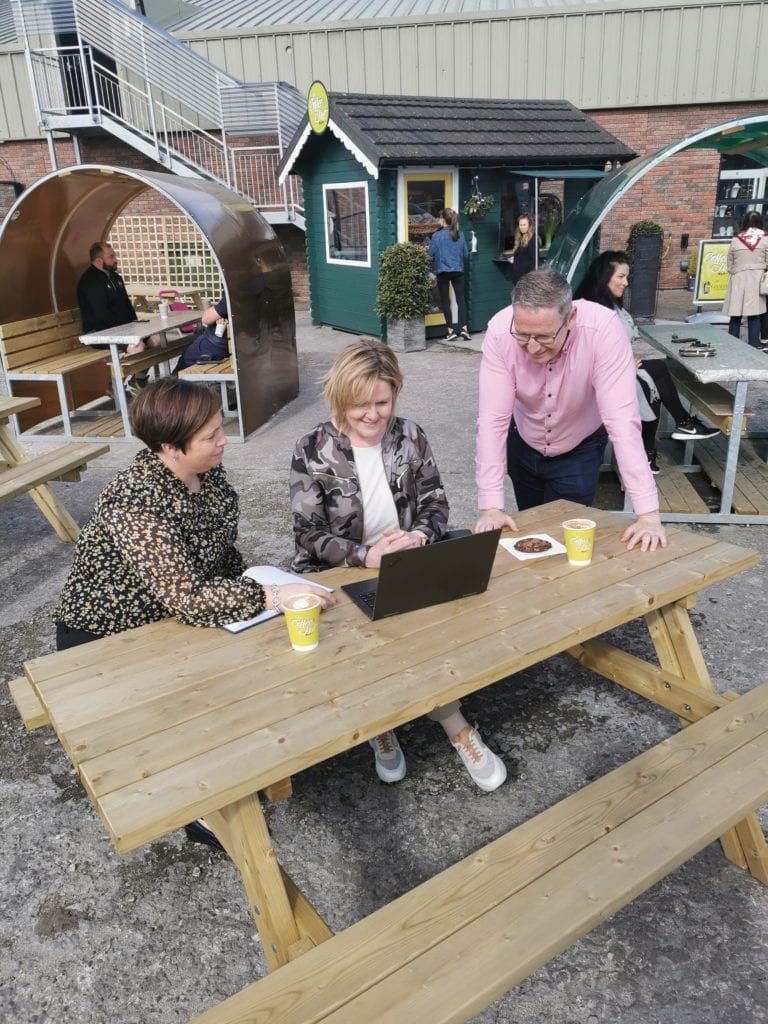 Quote from Heather owner of the G Café " Parterning with FCP has opened the door to so many suppliers. Stephen suggested we speak to Arlene in Aryzta. We tapped into Arlene & Aryzta's expertise in Coffee, Bread & Confectionary. We also listened to our customers and through the power of social media we were able to get our message across…… We have a great team in the Coffee Hut, and customer feedback of our new outdoor location being extremely positive. We greatly listen to customer feedback, personally and through our social media outlets.  We continue to invest with the extension of the Coffee Hut within the next few weeks."
We wish Heather the best of luck with their new venture and look forward to continuing to work with them in the future.